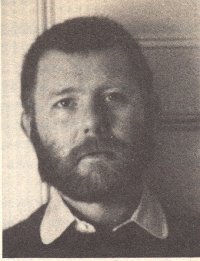 Michael McDowell is best known as a screenplay writer. He composed the teleplays of 11 episodes of "Tales from the Darkside" and directed one (Seasons of Belief). He was also responsible for the screenplays of several memorable horror-comedy films such as Beetlejuice and The Nightmare Before Christmas (adaptation).
Overview
Edit
Birth Name: Michael McEachern McDowell
Birthdate: June 1, 1950
Birthplace: Enterprise, Alabama, USA
Deathdate: December 27, 1999
Deathplace: Boston, Massachusetts, USA
Cause: Unknown (AIDS related)
Biography
Edit
Michael McDowell was born in Enterprise, Alabama. According to his biography in the 1985 edition of Toplin, McDowell lived in Medford, Massachusetts. He also maintained a residence in Hollywood with his sister Ann and adventurer-filmmaker Peter Lake.
The biography described a typical day: McDowell "writes in the mornings and spends the rest of the day looking out of the window in hope that something interesting will happen" and "collects photographs of corpses". He specialized in collecting photographs of train-decapitation victims and plaques from baby caskets.
McDowell's life partner of 30 years was the theatre historian and director Laurence Senelick.
McDowell died in 1999 in Boston, Massachusetts from AIDS-related illness. His unfinished novel Candles Burning was "completed" by Tabitha King, wife of Stephen King, and published in 2006.
Contributions to Tales from the DarksideEdit
Community content is available under
CC-BY-SA
unless otherwise noted.